T&R Biofab, a company specializing in 3D bioprinting, said Thursday that it has signed a deal with Epibiotech, a new drug candidate material developer,  to co-develop hair loss treatment using induced pluripotent stem cells.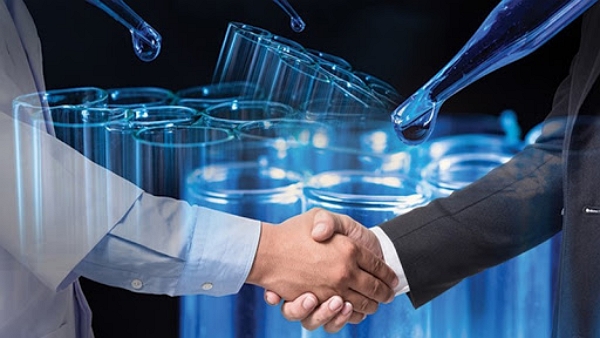 T&R Biofab and Epibiotech plan to establish a co-development system and promote developing and commercializing hair loss treatment with their cell line and technology. The two companies will team up for two years and be a preferred bidder if further cooperation is necessary for the future.
T&R Biofab secured a pluripotent stem cell line by working with Kyungpook National University Hospital last year, and the company has been developing various products, including organoids and cell therapies. The company has also signed a licensing agreement with iPS Academia Japan to secure marketing rights for selling pluripotent stem cell-derived cardiomyocyte products.
Epibiotech promotes research and development of new drug candidates for hair loss based on its novel and unique platform technology.
The platform uses EPI-001, a customized therapy mass-culturing dermal papilla cell that can show good hair growth effect with two to three hair follicles from the back of the head, and non-viral gene delivery to make dermal papilla cell with strengthened function.
Epibiotech recently changed its name from Stemore to diversify its business. CEO Sung Jong-hyuk, a professor of the Department of Pharmacy at Yonsei University, focuses on developing a genetic and cellular treatment for hair loss.
"Epibiotech's dermal papilla cell differentiation technology and our pluripotent stem cell line will create a combination with high synergetic effect," T&R Biofab CEO Yun Won-soo said. "We believe the collaboration will further enhance the technology and potential of cell therapy pipelines for hair loss."